Main content starts here, tab to start navigating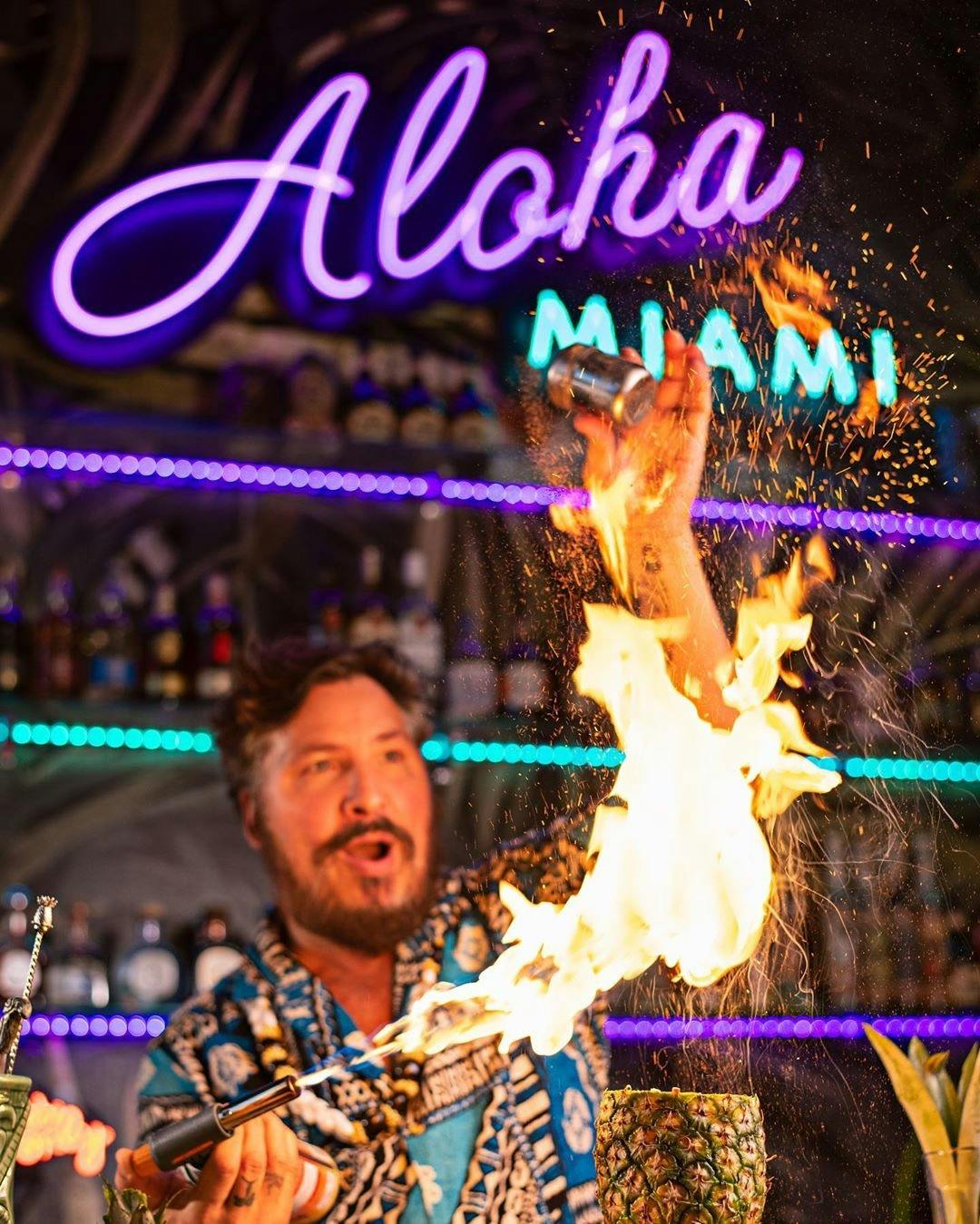 Daniele Dalla Pola
Owner
Daniele Dalla Pola is a sophisticated connoisseur of exotic drinks and one of the world's top tropical barkeeps. Dalla Pola is an expert in authentic tiki culture, having immersed himself personally and professionally in the lifestyle for decades. Inspired by indigenous tiki history, beauty, symbolism and mythology, Daniele has always paid tribute to tiki. Via cocktails and cuisine but now more than ever via Esotico Miami – his chic, new, ode-to-tiki restaurant and lounge that debuted August 2019 in downtown Miami. A longtime Graspa Group partner (DDP opened famous Segafredo L'Originale on Lincoln Road in South Beach 20 years ago with Graspa Group founder, Graziano Sbroggio) Daniele – with the power of Graspa Group behind him – has a haute hit on his hands with elegant, unique, sublime Esotico Miami.
Prior to his success in America – Dalla Pola's Nu Lounge Bar in Bologna, Italy was both a lab and a must-visit hotspot for trendspotting globetrotters. DDP's cutting-edge, custom-made, handcrafted cocktails (paired with food inspired by his world travels) helped create a new trend and a social category like none other and one that remains in a class by itself. Italian born Dalla Pola became a masterclass mixologist after spending most of his career in cool bars the world over. The recipient of dozens of awards and accolades, DDP's ability to create original drink potions and complement them with old-world meets new-world cuisine sets him apart from all the rest.
A lifelong aficionado of rum, DDP created and owns his own brand – Alamea. "The best cocktails are made of rum, with passion, and love," said Dalla Pola. Parting note from DDP: "A lifetime in the making, Esotico Miami is a dream come true for me. I'm proud to bring my expertise and experience to Miami – one of the most beautiful and adventurous cities on the planet.